Voices of the
Klamath River Basin
Resource Users -
Farmers, Ranchers, Miners
Loggers, Indians and Fishermen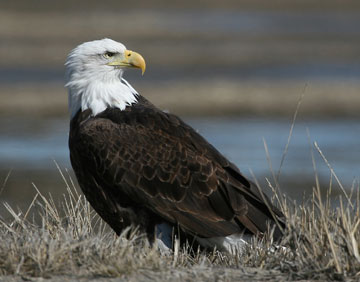 Wildlife and Farmland
President of California Waterfowl
Association Ph. D. Robert McLandress, , UC Davis ecology:
"There are (433) species of wildlife here; the (biological) opinion deals with three."
Here in the Pacific Flyway, Klamath Basin is "...the most important waterfowl area in North America..." Waterfowl eat "...70 million pounds of food here...," and more than half comes from the farms.
HERE FOR AUDIO.