++++++++++++++++++++++++++++++++++++++++++++++++++++++++++++++++++++++++++++++++
*** HERE for KBRA / Klamath Basin Restoration Agreement Lawsuits, bills, laws, acts, court decisions
*** HERE for Tribal Lawsuits
KBC NOTE: Most litigation against Klamath River Basin resource users: farmers, loggers, miners, is Earthjustice is funded b

y

George Soros

.

"...Earthjustice was founded as the "Sierra Club Legal Defense Fund" in 1971.

This group seeks to place severe restrictions on how U.S. land and waterways may be used. It opposes most mining and logging initiatives, commercial fishing businesses, and the use of motorized vehicles in undeveloped areas....

Earthjustice has provided free legal representation to more than 600 client organizations."
Former Earthjustice clients: PCFFA, Klamath Riverkeeper (board members are Craig Tucker, Karuk Tribal Spokesman and Leaf Hillman, Karuk Counsel President, Yurok Tribal member Frankie Meyers and Klamath Tribal member David Taylor), PCFFA founded IFR. The Yurok Tribe, PCFFA, IFR, and Karuk Tribe were "friends" / "stakeholders" of KWUA, and claimed to support Klamath farmers in the KBRA / Klamath Basin Restoration Agreement. Yet in a 2011 video Tucker called the Klamath farmers "enemies", and pledged to work to destroy Keno Dam after the other Klamath River hydro dams are destroyed.
*** Top 10 Stupidest New Laws in California for 2017, by Former California State Assemblyman: Backpacks
for cow farts, felons voting, early release for rape and sex trafficking of minors, legalize child prostitution, ...
California Farm Bureau Federation Friday Legislative Review 3/23/18: land use oversite, nutrition, funding replacement of diesel trucks and equipment, ag equipment emissions, anitbiotics, heat illness prevention, commodities, education.
California Farm Bureau Federation Friday Legislative Review 3/16/18: $4.1 billion bonds itemized (Environmental and social equity, parks, trails, greenways, more, the highest allocation - Wildlife Conservation Board, California Natural Resources Agency, and Salton Sea Authority of $767 million. Industrial hemp, farm guest worker programs, "proposal also provides $1.4 million loan, for seven new positions, to the Department of Food and Agriculture to impose and collect a fertilizer tax, include an additional deduction from milk producer's payments and a tax non-dairy confined animal facilities. These loans will be repaid through the aforementioned taxes.." " Department of Fish and Wildlife is proposing to transfer $26 million in Carl Moyer funds to augment its budget.... The Governor's budget proposes an additional $50.6 million...these funds would come from the General Fund, the Motor Vehicle Account, and the Tire Recycling Management Fund and would be used to increase funds for DFW to meet its mandates."
California Farm Bureau Federation Friday Legislative Review 3/9/18: Pollinators, tax, budget
BOR PRESS RELEASE: Reclamation Responds to Klamath Water Users' Motion in District Court, Outlines Proposed 2018 Operations, 3/24/18. "Reclamation's proposal includes implementing a full surface flushing flow, augmented with non-Project water; forgoing an emergency dilution flow; and providing Klamath Project irrigators with a supply of 252,000 acre-feet – 65 percent of a full project supply – with deliveries commencing on April 19 with charging of main canal networks."
KID threatens to file suit against BOR; District requiring BOR response by Wed, H&N 3/23/18. " '...by the Bureau not distributing water in accordance with water law as it exists, they're causing irreparable harm to every irrigator in the state,' Reitmann said."
Agency may be awash in red ink from water litigation; The Oregon Water Resources Department is on track to overspend its litigation budget by $1.3 million in the 2017-2019 biennium, Portland Tribune 3/19/18. "Litigation over water has increased mostly due to more regulatory calls cutting off water to junior irrigators in the Klamath Basin...The agency has a legislatively adopted budget of $98.6 million for 2017-2019."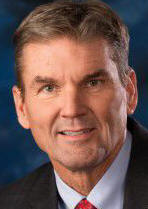 Klamath gets mixed bag out of short session, H&N 3/11/18. "House Bill 4016 would have allowed irrigators within the Klamath Project to temporarily transfer water rights from one property to another to help mitigate potential droughts...'Despite multiple supporting testimonies from local constituents, this bill died in committee, due to opposition from Portland environmental and local tribal groups,' said (Rep)Reschke."
(Klamath) Water users push back on injunction, H&N 3/9/18. "Even last year, when it was wet, we almost weren't able to start irrigation on time because of the possibility a dilution flow might be required, and letting that water out of Klamath Lake would end up affecting ESA requirements for suckers," said Brad Kirby, president of KWUA..."
California Farm Bureau Federation Friday Legislative Review 3/2/18
California Farm Bureau Federation Legislative Review 2/23/18: Cap and Trade, Farm Ag Emissions, milk and livestock waste, forests, sick leave, "program to provide documentation to undocumented workers," harassment and discrimination, housing, invasive species, wild pigs, Monarch butterfly habitat, school food, additional trucker requirements, mandates for old farm trucks.
House committee approves Klamath Project water bill, H&N 2/20/18. "...HB 4016 would allow irrigators in the Klamath Project to temporarily transfer water claims between properties within the same irrigation district..."
House Bill 4016 as amended by committee 2/19/18
California Farm Bureau Federation Friday Legislative Review, 2/16/18. New Bill Introductions, Cannabis, Climate, Commodities, Natural Resources, Nutrition, Water, and New Appointments
2/16/18 - Oregon Rep. E. Werner Reschke's water bill HB 4016. He serves as Vice-Chair of House Energy and Environment committee and has been working hard to get this bill passed to support water rights in the Klamath project. The bill (relating to determined claims) was passed unanimously in bi-partisan Committee on Wednesday and referred to Rules where it is expected to pass the Senate as well.
https://olis.leg.state.or.us/liz/2018R1/Measures/Overview/HB4016
* Tribes seek higher water levels for Upper Klamath; lawsuit notice filed, possibility of extinction-level event cited, H&N 2/14/18.
* Klamath Tribes PRESS RELEASE: Issuance of Draft 60-Day Notice to Protect C'waam and Koptu (suckers) 2/13/18
* Klamath Tribe's attorney's letter: 60-day notice of violations of Endangered Species Act 2/9/18
Linthicum drafts bill to defund dam removal, H&N 2/14/18. "...the cost for dam removal could amount to $950 million, with no specific plan yet in place to fully fund the project. He also said sediment could total 20 million cubic yards and releasing it downstream would impact long-term fish habitats..."
California Farm Bureau Federation Friday Review / Governmental and Legislative Update 1/26/18. Taxes Taxes Taxes
California Farm Bureau Federation Friday Review / Governmental and Legislative Update 1/19/18: environment, labor, taxes
California Farm Bureau Federation Friday Review / Governmental and Legislative Update 1/12/18: budget, DFW, DWR, Parks Bond, EPA, CDFA, environment, labor, taxes... "...law enforcement, lands management, wildlife conservation, fisheries management, and the Fish and Game Commission's activities...The Governor's budget proposes an additional $50.6 million..."
Klamath Infrastructure Improvement Act (H.R.4329) 11/10/17
House Passes Important Legislation to Promote Hydropower, Energy & Commerce 11/8/17. H.R.3043. "This Act may be cited as the "Hydropower Policy Modernization Act of 2017:" https://www.congress.gov/115/bills/hr3043/BILLS-115hr3043eh.xml
"Takings" outcome seen as win for Tribes, H&N 10/5/17.