Our Klamath Basin Water Crisis
Upholding rural Americans' rights to grow food,
own property, and caretake our wildlife and natural resources.
http://www.outdoorlife.com/outdoor/news/article/0,19912,1007479,00.html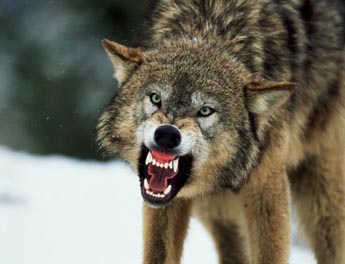 Ranchers Balk at Wolf Plan
By Will Snyder, Outdoor Life
Say it doesnít give them enough leeway in protecting herds
November 28, 2005
Since the 1950s, when the wolf was all but extinct, its reintroduction has sparked controversy. The focus now is on eastern Oregon, where wolves are expected to migrate from Idaho after federal rule changes. Ranchers are worried that new laws governing management of the wolf packs are too stringent and will result in unnecessary livestock deaths.
According to Oregonís new management plan, a rancher must witness a wolf attacking livestock before he can shoot. Letting a predator attack before being allowed to act has many livestock farmers scratching their heads. They see the reintroduction of the wolf and the subsequent plan from the Oregon Natural Resources Council as a threat to grazing lands.
Conversely, Alaska plans to thin its herd by 500 this winter, in order to protect caribou and moose herds. The state is issuing aerial hunting permits.
Page Updated: Thursday May 07, 2009 09:15 AM Pacific


Copyright © klamathbasincrisis.org, 2005, All Rights Reserved