Our Klamath Basin Water Crisis
Upholding rural Americans' rights to grow food,
own property, and caretake our wildlife and natural resources.
Letter to the Bureau of Reclamation regarding Klamath River dam removal
by Dr. Richard Gierak, Yreka, CA. 4/14/2020
Subject: Lower Klamath Project
Yreka, Ca. 96097
attachment: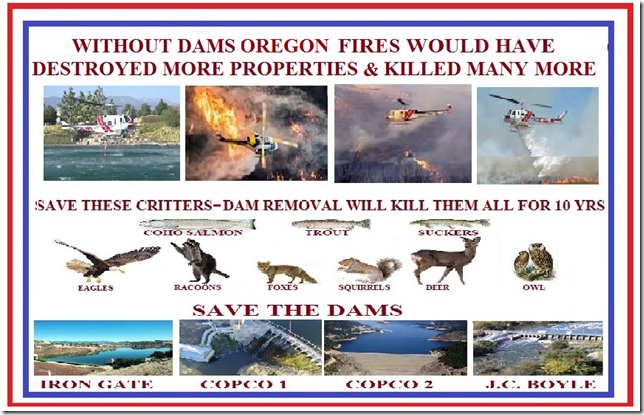 Stephen Koshy, former director of the Central water commission, the ministry of water resources at the Government of India has stated that ; "It is not technologically feasible to remove Iron Gate and J.C Boyle dams as they will collapse causing severe flooding."
Subject: Fw: Klamath hydroelectric dam removal

It has come to our attention that the removal of four hydroelectric dams on the Klamath River is in violation of five federal laws in addition to exposing all in the affected areas to greter dangers should these dams be removed. Not only Oregon fires but consider the number of California fires that would have been much worse without the reservoirs from these dams.
====================================================
In accordance with Title 17 U.S.C. section 107, any copyrighted material herein is distributed without profit or payment to those who have expressed a prior interest in receiving this information for non-profit research and educational purposes only. For more information go to: http://www.law.cornell.edu/uscode/17/107.shtml
Page Updated: Wednesday April 22, 2020 09:10 PM Pacific


Copyright © klamathbasincrisis.org, 2001 - 2019, All Rights Reserved