www.heraldandnews.com

Mallams calls for hearing on monument expansion COMMENTS DUE
Herald and News by Stephen Floyd 10/19/16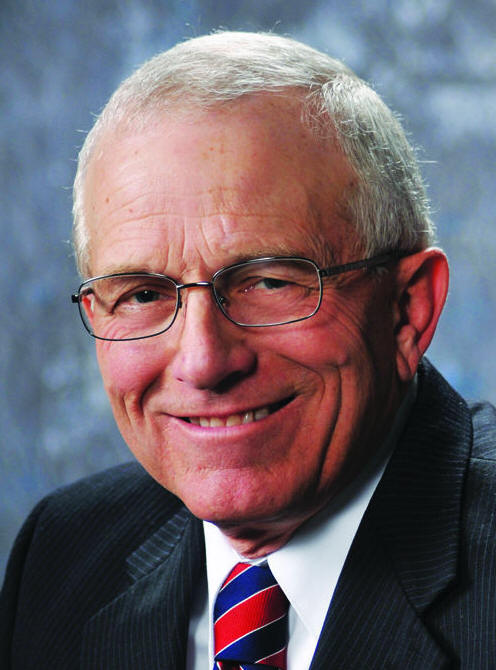 Klamath County Commissioner Tom Mallams has called for a public hearing in Klamath Falls to let local residents weigh in on a potential expansion of the Cascade-Siskiyou National Monument.
During the commissioners' regular meeting Tuesday, Mallams said a hearing on the topic held in Ashland on Friday was organized in such a way to keep dissenting voices out of the loop, and Mallams wants an opportunity for the other side to be heard.
"This was very well orchestrated to exclude the opposition as much as possible," he said of the hearing.
The expansion proposed by Sens. Ron Wyden and Jeff Merkley, would double the size of the monument — which includes land in Klamath and Jackson counties in Oregon and Siskiyou County in California — to more than 100,000 acres and would incorporate 56,245 acres of forestland administered by the Bureau of Land Management (BLM).
Mallams said these lands are currently available for timber harvesting through the Oregon and California Lands Act, which provides revenue for local counties including Klamath. Mallams said the loss of these lands to the monument would lead to a reduction in available timber revenue, as well as the potential closure of the local BLM office.
"There's a very strong speculation our (BLM) office here will be closed if this expansion goes forward," said Mallams, who estimated 60 jobs would be lost in the closure.
Mallams said he has called on Merkley to hold a hearing in Klamath County so those who were not aware of or unable to attend the hearing in Ashland will be able to weigh in.
In a statement Tuesday afternoon, Merkley's office said they want to ensure all of Southern Oregon can offer feedback in the matter, but said a local hearing may not be available.
"It's unclear whether it will be possible to schedule another meeting with the Interior Department before the end of this administration, but we encourage all Oregonians and Klamath County constituents to submit their feedback," said Merkley spokesperson Martina McLennan.
Residents were encouraged to provide input online at http://merkley.senate.gov/contact or by post to Senator Jeff Merkley, 10 S. Bartlett St., Suite 201, Medford, OR 97501.
====================================================
In accordance with Title 17 U.S.C. section 107, any copyrighted material herein is distributed without profit or payment to those who have expressed a prior interest in receiving this information for non-profit research and educational purposes only. For more information go to: http://www.law.cornell.edu/uscode/17/107.shtml