www.heraldandnews.com
Mallams: water use allowed during appeal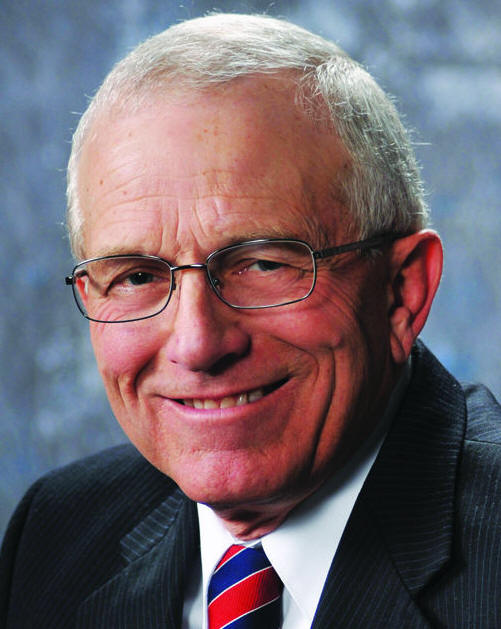 Recently, a certain reporter accused me of breaking the law and ignoring water shutoff notices.
The law allows all water users, including myself, to challenge an incorrect regulation order and prove that my well does not interfere with earlier priority surface water uses. All regulation orders have been "stayed" while I seek judicial review, allowing water use while the court decides my case.
I believe in obeying the laws of the land, and no, I am certainly not above the law. I also believe in the right to protest and challenge unjust laws and regulation including unjust administrative rules. Following the just laws of the land is part of our heritage from our Founding Fathers, as is protesting unjust deprivation of property.
I incorrectly believed that a regulation order was not effective until received. The Water Resources Department sent me a courtesy notice of my incorrect belief on August 25th, stating: "you have until Aug. 31st to comply, or you will be subject to enforcement."
The fact is that I voluntarily shut our water off for the season on Aug. 25, several days before I received this letter. I would have filed my petition for judicial review as soon as possible after the department issued its first incorrect regulation order if I knew I needed to do so in order to continue irrigating under the automatic stay provisions but the order stated I had 60 days to seek judicial review.
My challenge of the Water Resources Department's regulation orders is done under the law as a private citizen protecting my property rights.
I am in the unique position of wearing two hats: one as a private citizen and one as a county commissioner. As a private citizen, I absolutely have the right to challenge the Water Resources Department's shutoff of my well. As a county commissioner, I have the duty to speak up on behalf of the agricultural community and say that it is wrong for the Department to issue a blanket shutoff of all (or arbitrarily, just most) of the groundwater uses within one mile of a surface water body without knowing any facts about the hydrology of each well, or whether the wells in fact interfere with surface water uses.
I also have significant concerns, both as a private citizen and county commissioner, about the Water Resources Department's regulation this year under the new administrative rules implementing portions of the Klamath Basin Restoration Agreement ("KBRA") and associated agreements.
These agreements are currently not in effect because they lack local support (the Tribes have even begun pulling out) and lack of congressional support. This is the perfect case of putting the cart before the horse, and the blanket groundwater shut offs seem like an attempt to force water users to sign onto these agreements.
OWRD claims that I am the only irrigator that refused to shut our well off. This is absolutely not true! There are many that continued to irrigate this season, some who also filed for judicial review, and some who I believe have not. It simply appears the Department focuses on those with the highest profile.
For many years I have promised to oppose out of control government whether local, state or federal. I have promised to expose that which is wrong in government and to support and endorse that which is correct and good. For decades I have fought for the rights of the citizens of the Klamath Basin.
I will continue to fight for the balanced use of our natural resources, including water. Certainly, no one should be surprised when I refused to shut my water off, instead seeking judicial review as permitted under the law.
There are tough decisions to be made and I am not known for making "lukewarm" decisions or taking "lukewarm" positions, and I will continue doing what I was elected to do.
Maybe I am a bit odd since I actually do what I have said I will do. In today's society, that seems to be a very novel concept.
Tom Mallams is a Klamath County commissioner and local rancher.
====================================================
In accordance with Title 17 U.S.C. section 107, any copyrighted material herein is distributed without profit or payment to those who have expressed a prior interest in receiving this information for non-profit research and educational purposes only. For more information go to: http://www.law.cornell.edu/uscode/17/107.shtml