https://www.capitalpress.com/ag_sectors/water/water-in-the-west-q-a-with-bureau-of-reclamation-water-officials/article_7dc5f81e-96a8-11ec-8b08-2742e39a4c67.html
Reclamation officials talk dams, Klamath Basin, hydropower, drought

What's up with water in the West? Q&A with western water officials

by Sierra Dawn McLain, Capital Press 3/4/22
The U.S. Bureau of Reclamation — the federal agency that oversees water resource management in 17 Western states — has big projects planned in both its Columbia-Pacific Northwest Region and its California-Great Basin Region.
To get a bird's-eye view, Capital Press reporter Sierra Dawn McClain talked with officials from the two regions about plans surrounding dams, hydropower, drought and the Klamath Basin. The text has been edited for length and clarity.
Columbia-Pacific Northwest Region
Columbia River Basin, Idaho, Washington and parts of Montana, Oregon and Wyoming
For a preview on upcoming projects in the Columbia-Pacific Northwest Region, the Capital Press interviewed Michael Coffey, the region's public affairs officer.
Capital Press: What specific projects does Reclamation have planned for the region to increase water storage capacity in the near future?
Coffey: I'll call out two in Idaho first.
One is the Anderson Ranch Dam Raise in the Boise River Basin. We're collaborating with Idaho Water Resources Board on that project. We're looking at raising the dam for an additional 29,000 acre-feet of new water storage. That's huge for farmers.
Then there's the Eastern Snake Plain Aquifer Recharge. We've been working with the Idaho Department of Water Resources on that. To date since 2015, we've recharged about 1.8 million acre-feet of water into the aquifer, and we'll continue each year to improve those water levels.
In Washington, we've got something called the Yakima Basin Integrated Plan. The purpose is to address water resources and ecosystem improvement. Under the integrated plan, we've got a few storage projects coming up.
We've got the Kachess Drought Relief Pumping Plant in initial development. They're proposing to access 200,000 acre-feet of inactive storage for use in severe drought.
We're also looking at performing hydrologic modeling at Wymer Dam in the Yakima Basin. And we're exploring enlargement of the Bumping Reservoir, Upper Yakima System Storage and North Fork Cowiche Creek.
CP: Do you have timelines yet?
Coffey: They're all at different phases. For Kachess, we're looking to put out a notice of intent for an Environmental Impact Statement sometime in 2022.
CP: You didn't mention Oregon. Does Oregon have storage projects on the horizon?
Coffey: No, there's not really anything to my knowledge that we're doing in Oregon.
CP: Why? Is there anything holding Reclamation back from doing big storage projects in Oregon?
Coffey: You know, that's kind of a tough question. Each state has its own dynamics. I would say there are probably things that are happening outside of Reclamation. It doesn't have to do with irrigation districts not being engaged, because they're very engaged.
I think what sometimes happens is dollars can be a challenge. There's a cost share that the state or district has to come up with. We don't fund 100% of a storage project. So, it could be something as simple as coming up with the money. But I can't speak for the state of Oregon.
CP: What's the plan for fixing dams in disrepair in the region?
Coffey: We have a Safety of Dams program that's a model worldwide. I'll call out three specific projects we're working on right now.
One is in Oregon: Scoggins Dam in the Tualatin Basin. We're looking to reduce seismic risk at that dam. Clean Water Services (a water resources management utility) is our partner, and the infrastructure law (that Congress passed in 2021) could potentially help us, because it includes about $500 million for our Reclamation-wide Safety of Dams program.
The second one is Kachess (Reservoir). That dam was built in 1912. Over the years, voids have formed along the outlet works because of erosion from seepage. We're looking to reduce risk of failure.
The third one is Conconully Dam in northcentral Washington. The dam is a major storage component for irrigation of the Okanogan Project. That's another dam with issues — built in 1910. In the event of an earthquake, you could see high risk to that dam.
CP: What's the timeline on these?
Coffey: We've still got a ways to go on Scoggins and Conconully.
On Kachess, we're at the final design stage, and by 2024 we'll be in construction. So that one's a little further along.
CP: Is Reclamation expanding hydropower in the Columbia-Pacific Northwest Region?
Coffey: There are big maintenance projects and small expansion projects planned.
Reclamation works with the U.S. Army Corps of Engineers and Bonneville Power Administration on hydropower.
The big project the agencies work together on is the Columbia Basin Project.
In Washington, we in cooperation with the other two agencies are doing an overhaul of the Grand Coulee Dam powerplant. Grand Coulee is the crown jewel of Reclamation. You're looking at the capacity to provide power to 2 million households in eight states and Canada. The overhaul won't expand power generation. It will just maintain it. Think about a car. Like, the light just came on in my car that says, hey, it's time for an oil change. That's what the overhaul is. It's about ensuring reliability for the next 30 years.
That's versus a smaller set of projects that are about expansion. They're called LOPP, or "lease of power privilege," projects. It works like this: Let's say a non-federal entity wants to build a pump-storage project for electric power generation at a Reclamation facility. They need to propose that to Reclamation and to the Federal Energy Regulatory Commission. If it fits Reclamation's purposes, they may be able to do some power generation.
We have three active LOPP projects right now: the Cat Creek Energy Generation Facility at Anderson Ranch Reservoir in Idaho, the Banks Lake Pumped Storage Project at Banks Lake in Washington, and the Halverson Canyon Pumped Storage Project at Lake Roosevelt in Washington.
CP: Scientists in some states, like Idaho, are studying "cloud seeding" and other weather modification schemes that attempt to change how much rain falls. Are these unrealistic pipe dreams, or is Reclamation on board with considering seeding?
Coffey: We've been actively engaged in cloud seeding work for decades, but legal and efficacy concerns effectively ended those efforts.
Recent research efforts such as the SNOWIE project in Idaho have shown that advanced monitoring and modeling can be used to better understand and support the use of cloud seeding.
We're continuing to monitor the state of the science, and we're currently supporting a research investigation on the potential of cloud seeding to enhance precipitation in the East River Basin of Colorado.
California Great Basin Region
California's Central Valley, most of Nevada, Klamath Basin
To preview upcoming projects in the California Great Basin Region, the Capital Press interviewed Ernest Conant, the region's director.
CP: What's the game plan for the Klamath Basin? I'm looking for specific ideas or plans that are under consideration to alleviate the crisis there.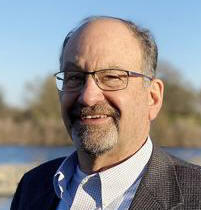 Conant: As you know, (2021) was a terrible year for the Klamath Basin. It was the first year since the project was put in place in 1907 that we delivered no project water. So, I'm not happy to have been the regional director that delivered no water to the Klamath Project.
We don't have any specific plans right now. We're looking at a lot of different options to take a more strategic long-term approach. It's just a very difficult situation because we have all these competing interests over endangered species, the interests of various tribes and farmers.
CP: That's still pretty broad. Can you be more specific about the "different options" you're looking at?
Conant: I can't be much more specific at this point. There may be opportunities because of the bipartisan infrastructure law to do some projects in the Klamath. That's one of the focuses.
CP: So, you expect the infrastructure funding will help with some Klamath projects?
Conant: Yeah. The bipartisan infrastructure law has $162 million that goes to projects in the Klamath Basin the U.S. Fish and Wildlife Service will be handling. There are a number of things that could be done to improve the fishery, for example, thereby taking off some pressure.
CP: Could federal funds also invest in Klamath Basin infrastructure, such as better piping?
Conant: Yeah. I think those are all possibilities. There's a process being set up for people to apply for the bipartisan infrastructure money, so different districts in Klamath could apply for conservation or infrastructure grants like you're referring to.
I'm sorry I can't give you more specifics about grand plans. There is no grand plan at this point.
CP: Let's shift topics. What specific projects does the California Great Basin Region have planned to expand water storage in the near future?
Conant: I'll highlight four projects that we've prepared feasibility reports for and advanced to Congress, which makes them eligible for certain types of funding.
First of all, there's the Sites Reservoir Project, located in the San Joaquin Valley. That project is a plan for 1.5 million acre-feet of storage capacity. There's no dam there now; this would be a brand-new dam where water would be diverted off the Sacramento River (and) put into storage.
Then there's the Los Vaqueros (Reservoir) expansion in northeastern California. The reservoir is owned by Contra Costa Water District, one of our contractors. They've expanded the reservoir once and now they're expanding it again, adding 160,000 acre-feet to the existing reservoir.
We're also doing a project at B.F. Sisk Dam in Merced County. With our partner San Luis & Delta-Mendota Water Authority, we're looking at adding another 130,000 acre-feet.
The last one is another potential new reservoir — the Del Puerto Canyon Reservoir — that would be in the Coast Range foothills west of Patterson. It's planned for 82,000 acre-feet.
There's also a lot of interest in groundwater storage.
We've got to be able to capture water in wet years and store it for dry years. It's absolutely essential to have sustainable agriculture.
CP: What's the timeline on these projects?
Conant: On Los Vaqueros, I anticipate various stages of it are going to start in the next couple (of) years.
The objective is to have Sites completed by the end of the next decade.
Congress is very keen on Sisk; $60 million has been allocated for planning and development.
Del Puerto is not quite as far along as the other three.
CP: Do you foresee any major conflicts surrounding these projects?
Conant: Dam projects always have controversy.
There's some concern from environmental groups and tribes about the proposed Sites Reservoir. But it also receives a lot of support. I envision it'll ultimately get built.
I fully expect Los Vaqueros' expansion is going to move forward. I don't even think I've heard of any opposition on that one.
CP: Are there any big upcoming repair projects for aging dams?
Conant: The main one is Sisk. We're doing an approximately $1 billion safety-of-dams project there because of faults discovered.
I see the dam program as a three-legged stool. First, we gotta fix what we have. Secondly, we need new capacity. And the third thing we've got to have is regulatory certainty.
CP: What do you mean by regulatory certainty?
Conant: Under the Reclamation Act, the federal government must follow the water appropriations of the particular states. So, for instance, for the Central Valley Project, we have permits from the state that dictate how much water we can store in a reservoir (and) how much water we have to release. With the proposed new Sites Dam, we'll need permits from the state to divert water from the Sacramento River.
Somehow the state of California and our public agency water districts have to come together to have a better approach and more certainty as to what regulatory requirements are going to be.
CP: Does the region have any big hydropower expansion plans?
Conant: We're maintaining and upgrading plants. We're not really contemplating any new power plants.
CP: With money on the way via the infrastructure package, do you have any advice for farmers or districts that want to get in on the action?
Conant: Most of these are competitive programs. People throughout the West are going to be competing for infrastructure money, so you've got to hire your engineers and economists and so on to put these applications together and develop meaningful plans.
====================================================
In accordance with Title 17 U.S.C. section 107, any copyrighted material herein is distributed without profit or payment to those who have expressed a prior interest in receiving this information for non-profit research and educational purposes only. For more information go to: http://www.law.cornell.edu/uscode/17/107.shtml