Jeffrey Nettleton Selected as the New Area Manager for the Klamath Basin Area Office in Klamath Falls, Oregon
PRESS RELEASE - Release: September 14, 2016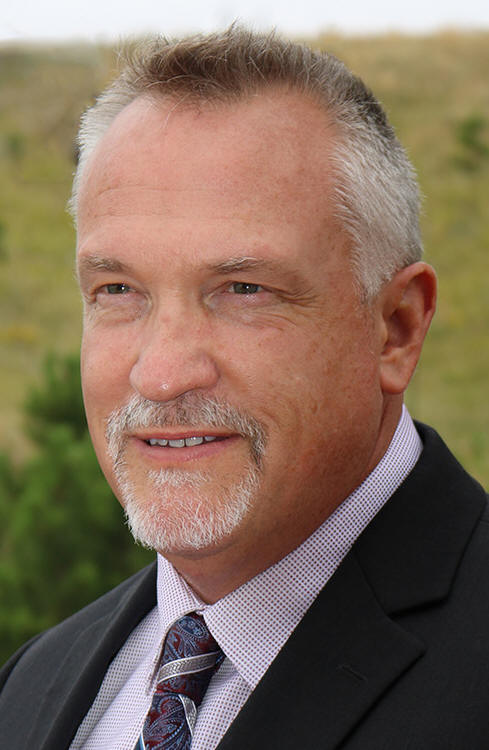 Jeffrey NettletonSACRAMENTO, Calif. – The Bureau of Reclamation's Mid-Pacific Region announced today that Jeffrey Nettleton has been selected as the Area Manager for the Klamath Basin Area Office. He will assume his new responsibilities in Klamath Falls on Wednesday, Sept. 21.
"Jeff has had a long and successful Reclamation career," stated Regional Director David Murillo. "His wealth of engineering and management experience will assist the Region and the Klamath Project to accomplish our commitments to manage water delivery. His considerable people skills make him particularly well suited for the dynamic work in the Klamath Basin."
For the past 17 years Nettleton has worked as the Rapid City Field Office Manager and Facilities and Engineering Division Chief, managing projects in North and South Dakota. Prior to that, he managed the San Juan Chama Project in Chama, New Mexico, for five years; was the project engineer on The Trinity River Restoration Program in Weaverville, California for four years; and worked on dam safety and engineering programs in Reclamation's Technical Service Center in Denver, Colorado, for four years.
"I'm looking forward to the challenges and opportunities inherent to the Klamath Project," Nettleton said. "The staff at KBAO is top notch and I am excited for the opportunity to join with them to build relationships with our managing partners and continue to provide excellent service to the Klamath Community."
Nettleton graduated from Colorado University in 1984 with a degree in Civil/Geotechnical Engineering. He is married to Jaqueline Nettleton, who owns a general contracting and construction business. They have a daughter, son-in-law, and new grandson who live in Nevada and a son who lives in South Dakota. In their spare time the Nettleton's enjoy outdoor sports and spending time with friends and family
# # #
Reclamation is the largest wholesale water supplier and the second largest producer of hydroelectric power in the United States, with operations and facilities in the 17 Western States. Its facilities also provide substantial flood control, recreation, and fish and wildlife benefits. Visit our website atwww.usbr.gov and follow us on Twitter @USBR.
====================================================
In accordance with Title 17 U.S.C. section 107, any copyrighted material herein is distributed without profit or payment to those who have expressed a prior interest in receiving this information for non-profit research and educational purposes only. For more information go to: http://www.law.cornell.edu/uscode/17/107.shtml