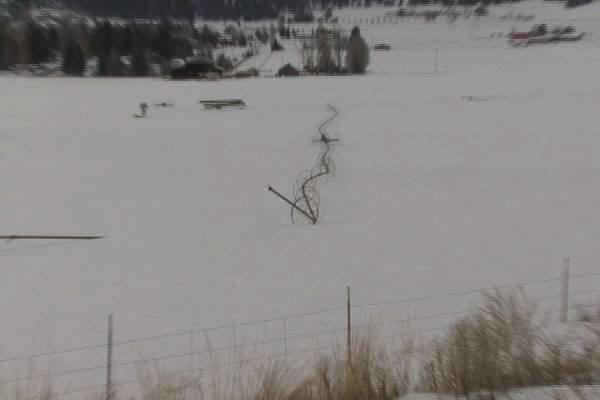 (HERE for KDRV News video
>
http://kdrv.com/news/local/201625
by Ron Brown January 12, 2011

NEAR KLAMATH FALLS, Ore. - Above average rain and snowfall in the Klamath Basin, combined with a change in water management by the Bureau of Reclamation, is giving irrigators reason for hope this year.

Despite being covered with ice, Klamath Lake is fuller now than it was this time last year. For the past week the Bureau of Reclamation has been reducing outflows into Klamath River, the goal being to build a reserve irrigators and other water users did not have a year ago.

"We're doing this for several reasons. One, it keeps water in the reservoir up here. Hopefully, future use for irrigators, and it will also maintain water if additional flows are required downriver later in the spring for migrating salmon," said Kevin Moore, Bureau of Reclamation Spokesman.

Flows that were at 1,300 cubic-feet-per-second at Iron Gate Dam were down to 1,150 CFS Wednesday morning. Pacific Power officials have complained that the cutback is keeping them from producing enough hydroelectric power.